Fake artists, patient fake academics..a sad low, doctor dishonest decade (to paraphrase Auden) of infantile, greedy pseudo intellectuals…
and here the best of them all…greedy bankers, brit artists, mps expenses….spot the difference?
I can't stop laughing at Hirst's 'paintings' what next Tracy Emin starts on bronze-casting? can't wait….to hell with the whole sad bunch of fakes….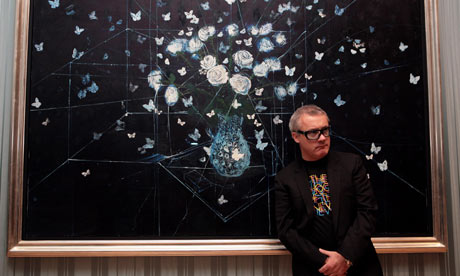 Almost every review shows him up as a fake but this beautifully precise in its derision….
http://www.guardian.co.uk/artanddesign/2009/oct/18/damien-hirst-no-love-lost
If you're going to 'quote' Bacon Damien at least try and do it well not like a clumsy sixth former who been reading too many Salvador Dali books ..